The 'Kraken' Virus Is Here. What's the Threat Level?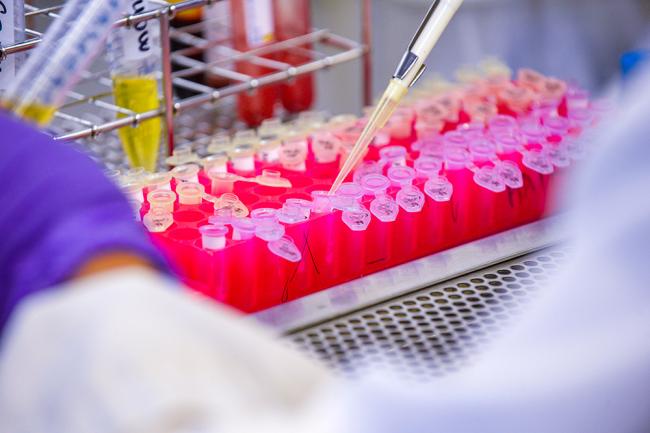 Jan. 4, 2023
Emerging research on the COVID variant sounds alarms about contagiousness, severity and health-system impact.
A new COVID variant, dubbed "the Kraken" by some scientists, has exploded in the United States, accounting for 40 per cent of COVID cases in the northeast.
The global spread of this variant, officially designated XBB.1.5, could deliver as much contagious grief as the original appearance of Omicron in the winter of 2022 say some researchers.
Kraken could wipe out and replace other circulating variants in this, the fourth year of the pandemic, and thereby create significant waves in many countries.
According to data from a bevy of COVID genomic watchers and independent scientists, XBB.1.5 started to break away from the Omicron pack and become a dominant force about two weeks ago.
Its rapid emergence, says U.S. epidemiologist Eric Feigl-Ding, is no surprise given what researchers know about it.  
The variant is not only highly immune evasive, even among those with boosters, but more effective at binding to human cells via ACE2 receptors than other Omicron variants.
As a consequence it spreads faster than previous variants and probably accounts for some of the worst current COVID rates per capita in the U.S. as well as rising hospitalization cases in New York, New Jersey, Massachusetts and Connecticut.
Scientists don't know much about the properties of XBB and its subvariants but what they have observed is "alarming," as one recent paper put it.
Writing in the journal Cell, a group of researchers said that XBB and its subvariants "present serious threats to current COVID-19 vaccines, render inactive all authorized antibodies, and may have gained dominance in the population because of their advantage in evading antibodies."
XBB emerged from the recombination of two Omicron subvariants sometime in India last summer.
Its offspring XBB.1.5 appeared in New York several months ago and is now going global.
Yunlong Richard Cao, a biochemist and immunologist at Peking University in Beijing named one of last year's top scientists by Nature magazine, was early to warn about  XBB.1.5's highly immune evasive properties and its affinity to bind tightly to ACE2 cells in the human body.
A variant's ability to bind to human cells may be a predictor of how sick you may get.
But no one really knows how bad Kraken's health impacts may be until authorities get a handle on hospitalizations, deaths and chronic disease — a process that could take weeks.  
Yale immunologist Akiko Iwasaki, whose research team has identified some of the biological signatures of long COVID, including immune dysfunction and low cortisol levels, is already worried.
She tweeted: "Please protect yourselves and others by wearing N95 masks. I am truly concerned about the #longCOVID wave that follows this infection."
She added that she was "concerned because of the putative ability of XBB.1.5 to have increased capacity to infect cell types that express even lower levels of ACE2. This will increase tropism and possibly persistence in cell types that are long lived."
In other words the Kraken may cause more persistent disease.
The new U.S. variant was first identified through lab sequencing in Canada in November. Since then it accounts for 0.2 per cent of nearly 11,000 genomic samples sequenced in the country.
The first cases appeared in British Columbia in early December.
J.P. Weiland, a U.S. expert on disease modelling, also sounded the alarm about Kraken before the media or U.S. Centers for Disease Control and Prevention actually reported it. 
He doesn't think an XBB.1.5 wave will approach the high level of hospitalizations and deaths seen in the United States during the initial Omicron wave last year.
"However I do believe it will be the highest seen since then," he has tweeted.
Canada, which did a relatively better job than the United States at reducing transmission until it abandoned all precautions in March, might have a different experience.
Given the high rate of COVID infections already now burdening this country's hospitals, Weiland thinks it is plausible that the coming U.S. variant wave could exceed "previous hospital peaks."
If so, the wave would follow what University of Toronto infectious disease expert Tara Moriarty recently calculated to be Canada's worst year with COVID in 2022. Even with incomplete reporting the nation experienced 1.5 times more hospitalizations, ICU occupancies and excess deaths than the average for 2020 and 2021.
Citizens have also experienced clogged hospitals, reduced ambulance coverage, battered emergency rooms and shortages of pain killers and antibiotics as well as a lack of care for people suffering from long COVID.
Evolutionary biologists have repeatedly warned that the seemingly lower severity of Omicron was not an indicator COVID was inevitably receding in its impact. As one scientist put it, "ongoing rapid antigenic evolution is likely to produce new variants that may escape immunity and be more severe." 
Meanwhile China has become the global epicentre for COVID after its totalitarian government abandoned its enforced, lock-down dependent Zero COVID policy. A British modelling firm estimates that the pandemic will kill nearly two million Chinese citizens by April.
A growing number of scientists from around the world are now clamouring for a vaccine plus strategy that focuses on a concerted and active effort to reduce viral transmission and evolution of variants.
The more COVID is allowed to spread, the more it will evolve in unpredictable ways. Evolutionary biologist T. Ryan Gregory recently explained the risks: "Many more hosts means all of the mechanisms of new variant evolution will be happening more. That means more persistent infections and intra-host evolution, more possible ping-pong zoonosis with other species, and more co-infection and recombination."
The scientists argue that clear communication about greater masking in crowded spaces, accessible testing and sustained efforts to clean the air in public buildings and workplaces could slow if not end the pandemic.
Deepti Gurdasani, a British epidemiologist who recently moved to Australia, recently admitted that the "vaccine only policy" of most public health officials still astonishes her. She tweeted: "When faced with new highly evasive variants that are growing — our only response is the boosters that these variants are getting better at evading. Why aren't we protecting vaccine efficacy, by using multi-layered approaches to reduce transmission?"
[Top photo: The XBB.1.5 variant is not only highly immune evasive, even among those with boosters, but more effective at binding to human cells than other Omicron variants, say scientists. Photo by Joshua Berson.]
A group of U.S. researchers has modelled where society's current path — an unmitigated spread of COVID — would lead. They concluded that unfettered transmission could result in death tolls exceeding 100,000 a year in the U.S. alone. "Endemicity is not a victory," they added.
Their modelling also showed that any increase in the infection fatality rate (the percentage of people infected with the disease who are expected to die) due to viral evolution "could drive mortality to catastrophic levels, representing a plausible risk of the current public health strategy."