BCGEU Backs Vacancy Controls to Ease Rental Crisis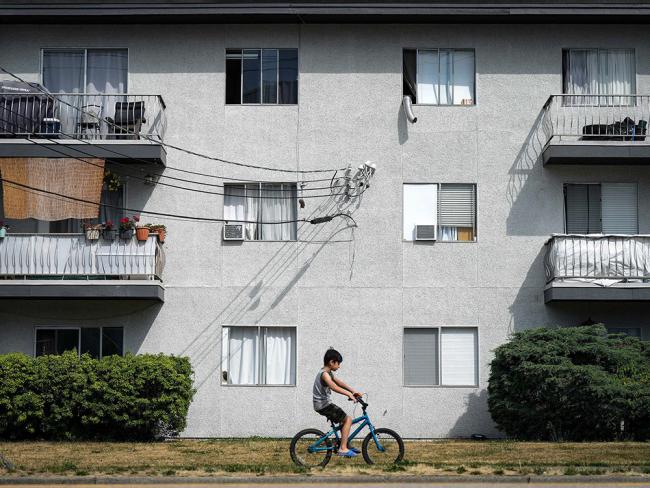 Sept. 14, 2023
Owners would no longer be allowed unlimited increases if a tenant leaves or is evicted.
One of British Columbia's largest unions is urging the provincial government to bring in tougher restrictions on rent increases.
The British Columbia General Employees' Union published a report Wednesday arguing the province should adopt vacancy control regulations that would prohibit landlords from hiking rents between tenancies.
Kari Michaels, the BCGEU's executive vice-president, says the union commissioned the report because its more than 85,000 members — mostly provincial public servants — increasingly cannot afford to live in the communities they serve.
Michaels said rising rents in B.C. have outstripped the salary increases the BCGEU can negotiate at the table, forcing them to advocate for ways to cut costs for members.
"We have members who have had to resort to living in vehicles or couch-surfing in order to get by," Michaels said. Others, she said, have had to find housing farther and farther from their actual workplaces, which are struggling to retain and recruit staff.
In some cases, Michaels said supportive housing workers represented by the BCGEU have had to use the same resources they usually recommend to clients.
"Not only are they trying to navigate finding affordable housing for clients, but they themselves are finding it difficult," Michaels said.
The B.C. government has previously rejected vacancy control as a measure to control the province's skyrocketing rental costs.
In 2018, a provincial renters' task force rejected the idea because they believed it would have the unintended consequence of disincentivizing new housing construction.
Opponents of the policy also argued it would lead to smaller landlords either selling their properties or taking them off the market, further constricting supply.
Housing Minister Ravi Kahlon was not available for an interview. His office sent a provided statement saying the province continues to focus on building new housing and expanding taxes on empty homes.
The province already has restrictions on how far landlords can hike a rent in a given year. This year, the maximum allowable increase is 3.5 per cent.
But advocates like Rebecca Love say the real issue are the massive rent hikes that often occur between tenancies, when landlords are no longer constrained by the province's cap.
This January, the Canada Mortgage and Housing Corp. released a report that found the median rent for occupied units in Vancouver was $1,658 a month in 2022.
But the average asking price for vacant units was $2,373 — a full 43 per cent higher. On average, the report found Vancouver housing units became 23.9 per cent more expensive whenever those "turnovers" occurred. It estimated that only one per cent of all housing stock in Vancouver was affordable to the lowest 20 per cent of earners.
Love, a volunteer with the Vancouver Tenants Union, says vacancy control could serve as a stopgap to hold off those increases, which she sees as incentivizing evictions.
"Rent control and vacancy control are all in response to a market out of balance," Love said.
The union, Love said, has previously pitched vacancy control to Kahlon but says the government has not seriously considered the idea.
"So finally, we have some academic backup, which shows that it absolutely can work and it can give everyone a stopgap while we wait for housing to catch up," Love said.
The BCGEU's report was conducted by Daniela Aiello, an assistant professor of geography at Pennsylvania State University and a former renters' rights activist in British Columbia.
Her report argues prior studies that have dismissed rent control rely too much on modelling and incomplete data. She further argues that there is not an economic consensus about the economic fallout of rent control, including claims it will lead to stagnating housing construction. The report was commissioned by the BCGEU and has not been reviewed by other academics.
Michaels say such a policy would not need to be universally applied.
Manitoba, for example, has vacancy control policies that only apply to buildings with four or more units in them.
That province also exempts buildings built after March 2005 from rent controls for 20 years, after which they are folded into the existing policy.
Michaels suggested a B.C. policy could be similarly tailored to focus vacancy control measures on large landlords rather than individuals renting out basement suites and spare rooms.
She said she hoped publishing the research paper would provide a base of evidence that might convince government officials to reconsider their stance on the policy.
"They've mentioned time and time again their commitment to tackle this, and we think that by presenting research and information that demonstrates the proven track record of vacancy control is just what will help move them to adopt this as a policy," Michaels said.
She and Love said they do not believe vacancy control alone will solve the province's housing crisis.
"It would be a tourniquet, but as soon as the tourniquet comes off the bleeding would start again," Love said.
She said the province needs more housing supply, especially housing built by non-profits or government agencies at a below-market rate. Love said the province should also look to restrict the use of short-term rental services like Airbnb in a bid to bring those units back into the overall rental housing stock.
Love said an eventual consequence of the housing crisis is that cities will no longer be able to accommodate workers.
"If there's nowhere for people to live, if people keep leaving, you don't have workers. And workers are the ones who keep society moving," Love said.
[Top photo: Current controls only limit increases while the same tenant lives in an apartment. Photo by Darryl Dyck, the Canadian Press.]