Hawaii Firm Turns Home Water Heaters into Grid Batteries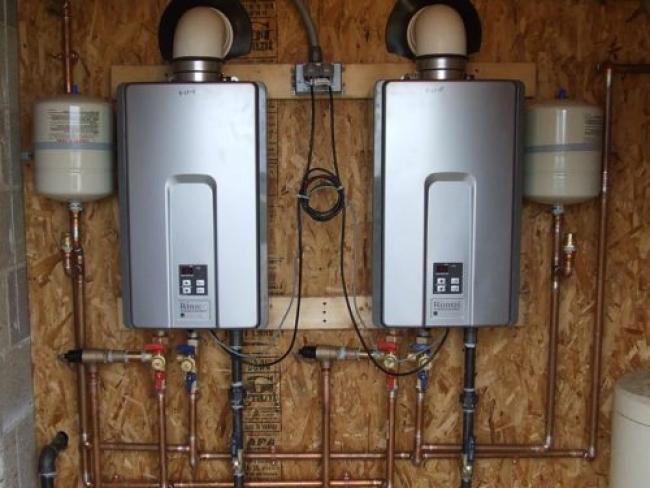 Mar. 14, 2023
A Honolulu company is helping low-income families in Hawaii reduce energy costs while contributing to a more sustainable grid—by linking household water heaters to create a virtual power plant, effectively repurposing the ubiquitous appliances into grid batteries.
"As of last year, Shifted Energy had equipped more than 3,000 households in multifamily condos and apartment buildings on the islands of Oahu and Maui with its cellular-connected smart water heater control modules," reports Canary Media. "Those families earn about $3 a month in utility bill credits for allowing Shifted Energy to turn those water heaters on and off to help balance the grid during sudden shifts in wind and solar power supply."
The virtual power plant (VPP) is one of the most advanced in the United States and offers state utility Hawaiian Electric capacity of up to 2.5 megawatts of fast-responding grid support.
Shifted Energy's algorithm predicts the number of kilowatt-hours of electricity that a family needs to power its hot water heater at different times of the day, giving the utility a resource "that's as reliable as a power plant in terms of flexibility and control," Canary Media explains. It can also remotely program heaters to take more power during the day when there is more solar energy available—"a service that's becoming more valuable on power grids that generate a surplus of renewable energy at certain times."
A bonus is that the algorithms are discerning enough to detect leaks that may otherwise have gone unnoticed.
"We've had property managers telling us we're wrong, and then they found the leaks behind the wall," said Shifted Energy co-founder and technology chief Olin Lagon.
The water heater VPP is part of Hawaiian Electric's Power Partnerships program, which aims to enlist customers to help balance the island's grids. The system is mandated by state law to run completely on renewable energy by 2045.
Water heaters present a wide opportunity for Shifted Energy because they're present in every home, including low- and middle-income households where clean energy sources like rooftop solar are unaffordable, said company co-founder and CEO Forest Frizzell. "These technological solutions create inclusivity in the transition to a clean and healthy energy future."
While heaters may have been remote controlled during peak demand for decades, they've never been fine-tuned for grid responsiveness as Shifted Energy is able to do with its software, Frizzell said.
But Shifted Energy is "more than a water-heater company," he added. Its algorithms can be applied to home batteries, electric vehicle chargers, and other household appliances.
Earlier this month, the company received a US$4.3 million seed investment to increase its applications for multi-family housing and expand its operations to other markets. Shifted Energy has also begun work on a water heater project with Nova Scotia Power in Atlantic Canada, aiming to balance power supply from wind farms, CleanTechnica reports.
Pilot projects with Arizona utilities are also in the works, and Frizzell said he expects the incentives available through the U.S. Inflation Reduction Act to spur demand for Shifted Energy's technology.